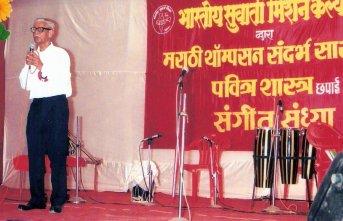 The great man of God who preferred to wear-out for God rather than rust-out idly, spent the last part of his life translating THE THOMPSON CHAIN-REFERENCE STUDY BIBLE IN TO MARATHI LANGUAGE, is seen here professing the urgent need of Christian congregation to join hands, shed off differences of opinion amongst themselves and work shoulder to shoulder for the propagation of His kingdom and evangelism and making disciples of Jesus Christ so as to arrest the work of the evil one and sabotage his plans of destroying mankind. A visionary for Jesus Christ left behind a legacy for the younger generation , challenging them to put their shoulders to task and bear the great burden of harvesting the fields which are already ripe for harvest.
With the imminent anticipation of this precious Bible to soon fall in the hands of it's eager recipients, we give all glory and honor and praise to the Great King who bestowed His faithfulness in adhering to his Word and raised a God-fearing and God-loving organization in NEW LIFE FELLOWSHIP whose Founder-Chairman, Rev. Susai Joseph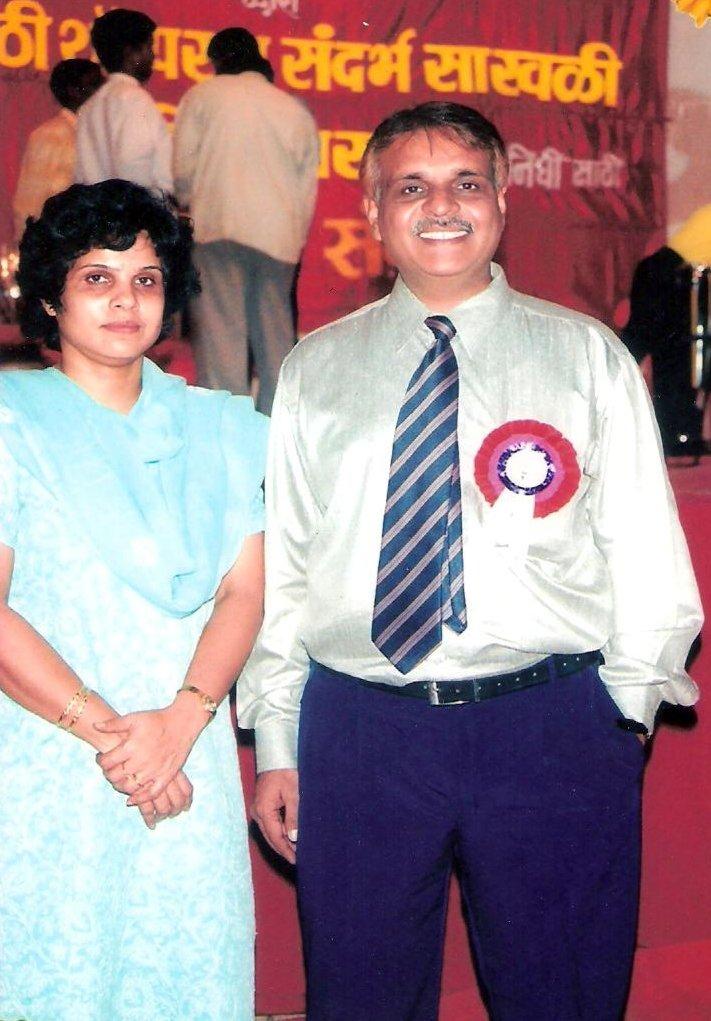 Daddy a man of great perseverance and tenacity, spent on an average 18 hours per day while working on the translation of the THOMPSON CHAIN-REFERENCE STUDY BIBLE in to MARATHI LANGUAGE. A man of great integrity and fearing God, finished this great task through complete dependence on God's provision. It used to be their regular practice to be in the presence of God in prayers at least twice everyday, both in the morning and before retiring to bed.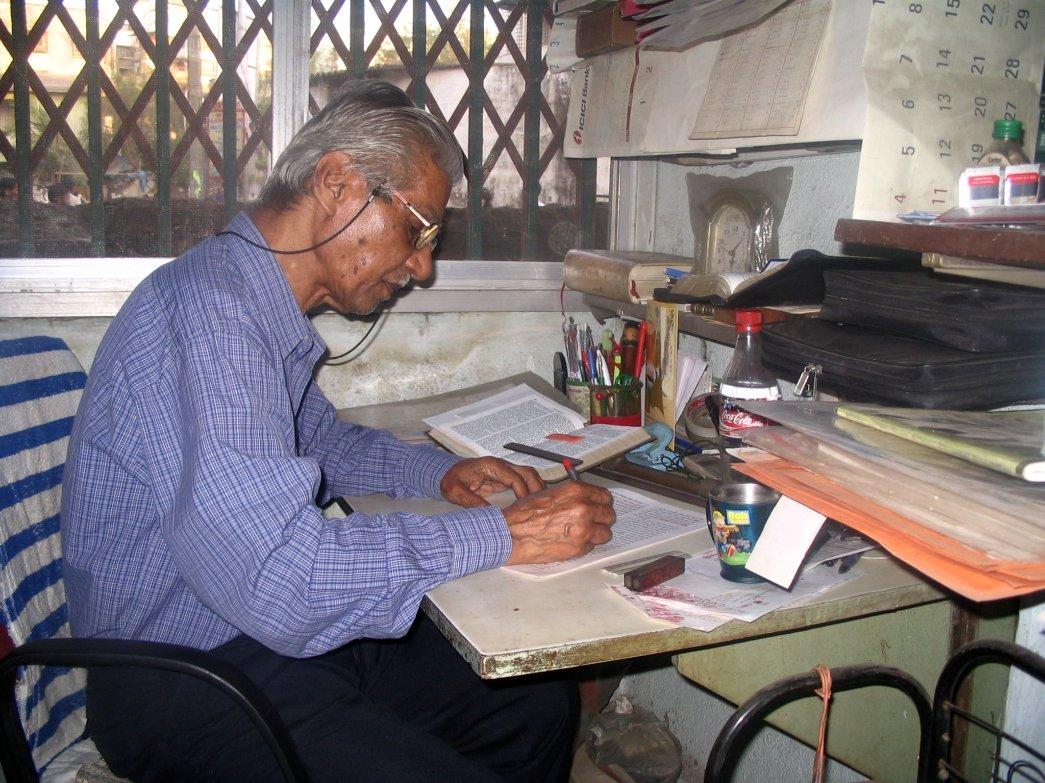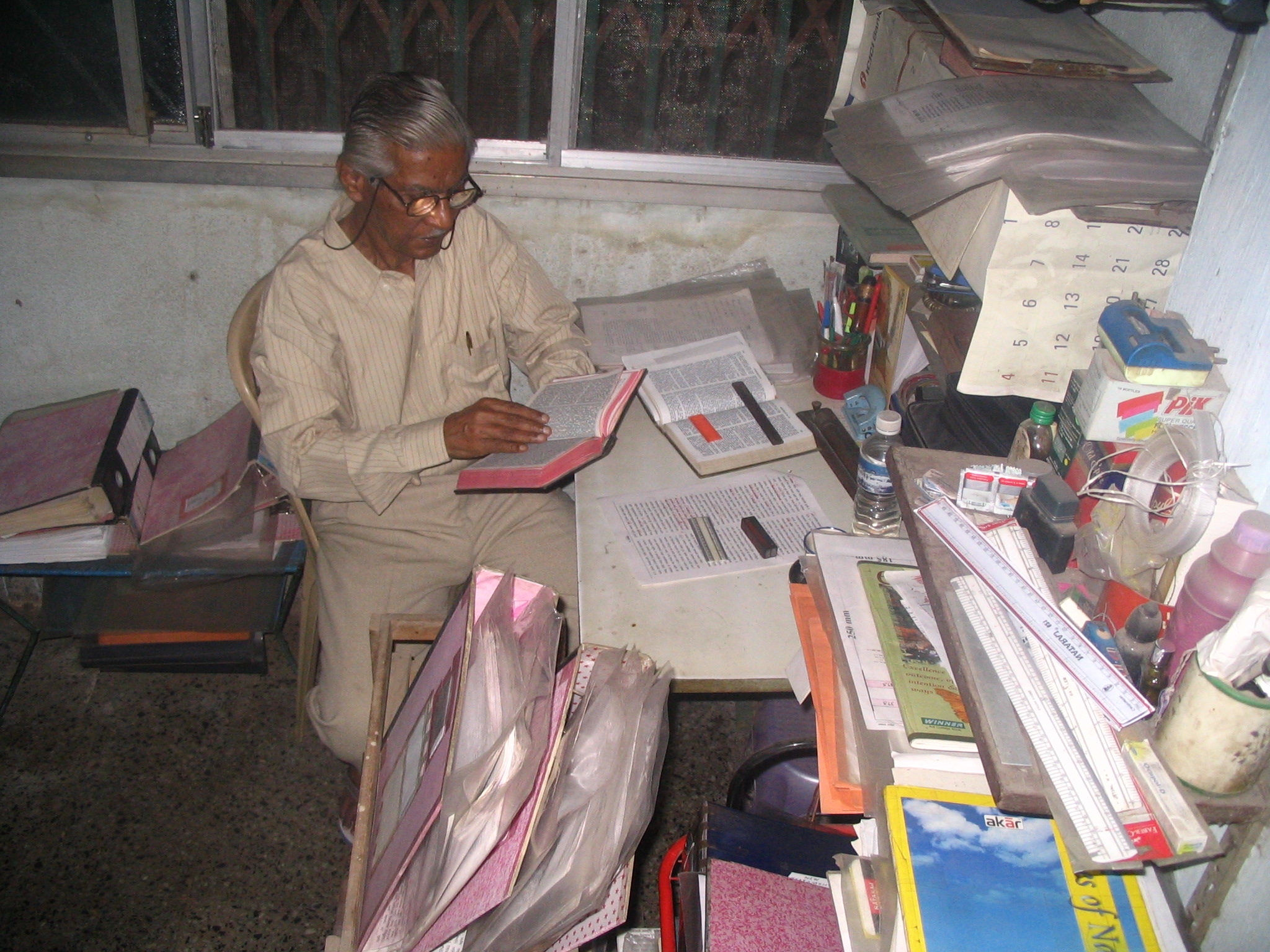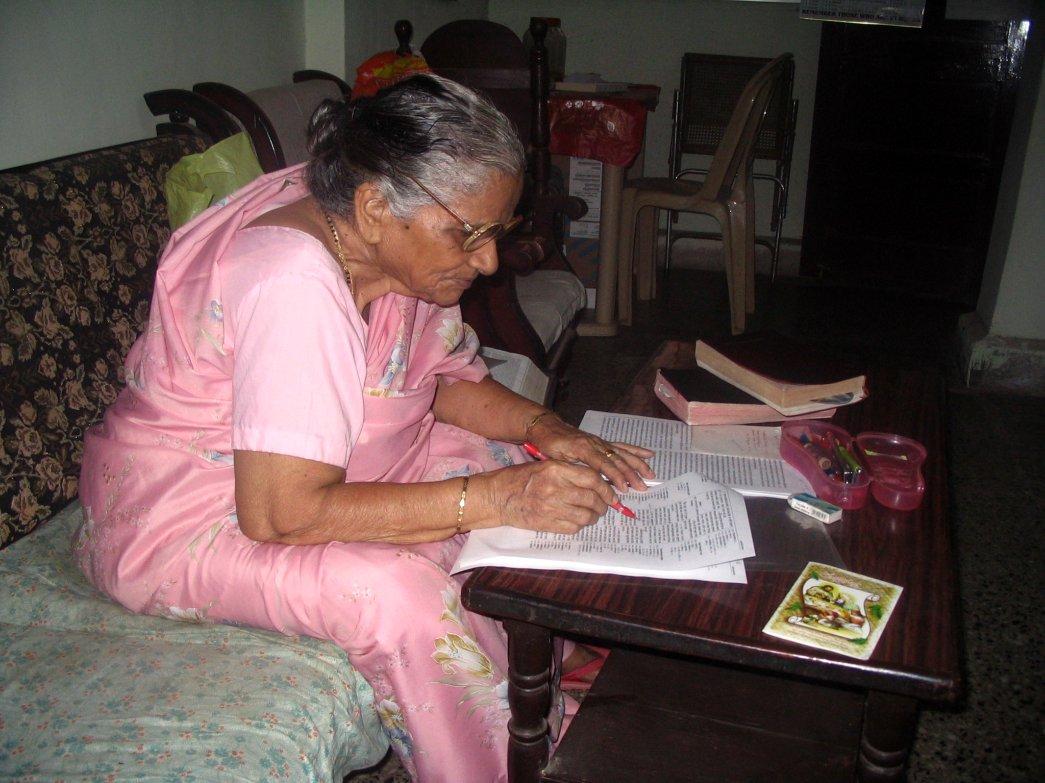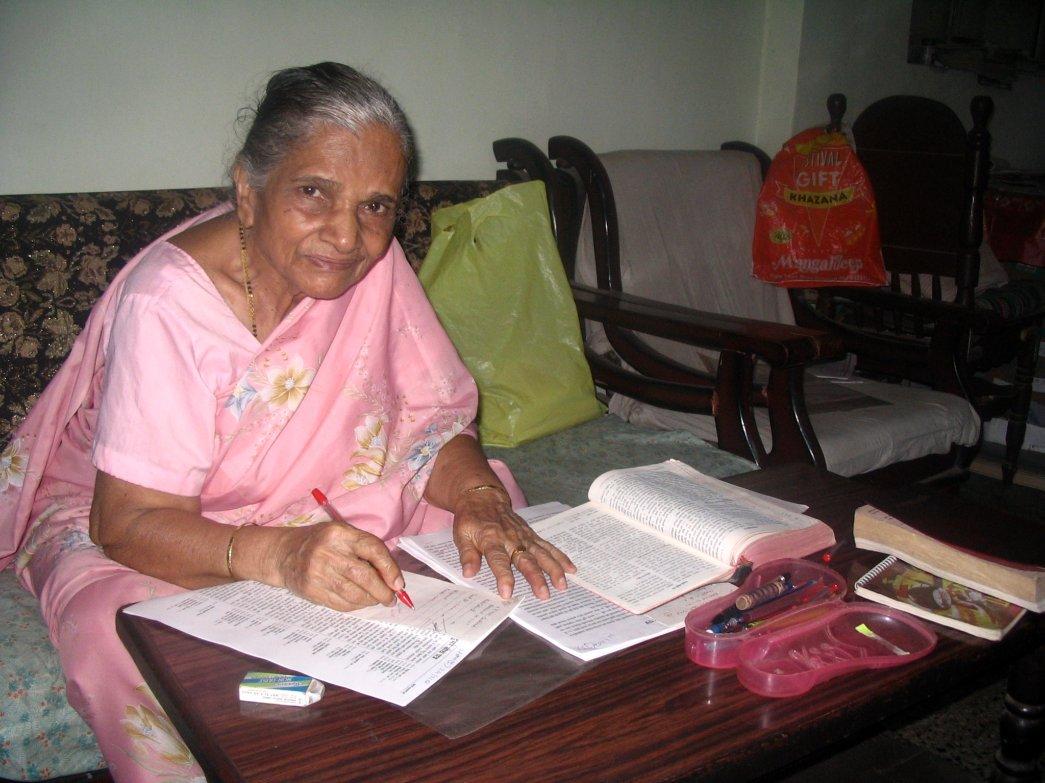 Mama always befriended Daddy in all his ventures, may it be doing the household chores or raising up the children and so it wasn't different when it came to participating in doing God's work. And here she is seen deeply engrossed in proof-reading of the typed Scripture portion just come in from the computer room.
WORKING TOGETHER

God's grace is sufficient for us. We learn a great lesson from their lives, no matter what happens never give up on anything until all resources are exhausted. I remember Thomas Edison's story of searching for a filament. His experiments failed but he still continued doing them anyway. He knew that it was better to get up than to give up. In his search for a filament for incandescent light bulbs, he experimented with hundreds of fibers and metals.
"Falling down doesn't make us a failure, but failing to get up does."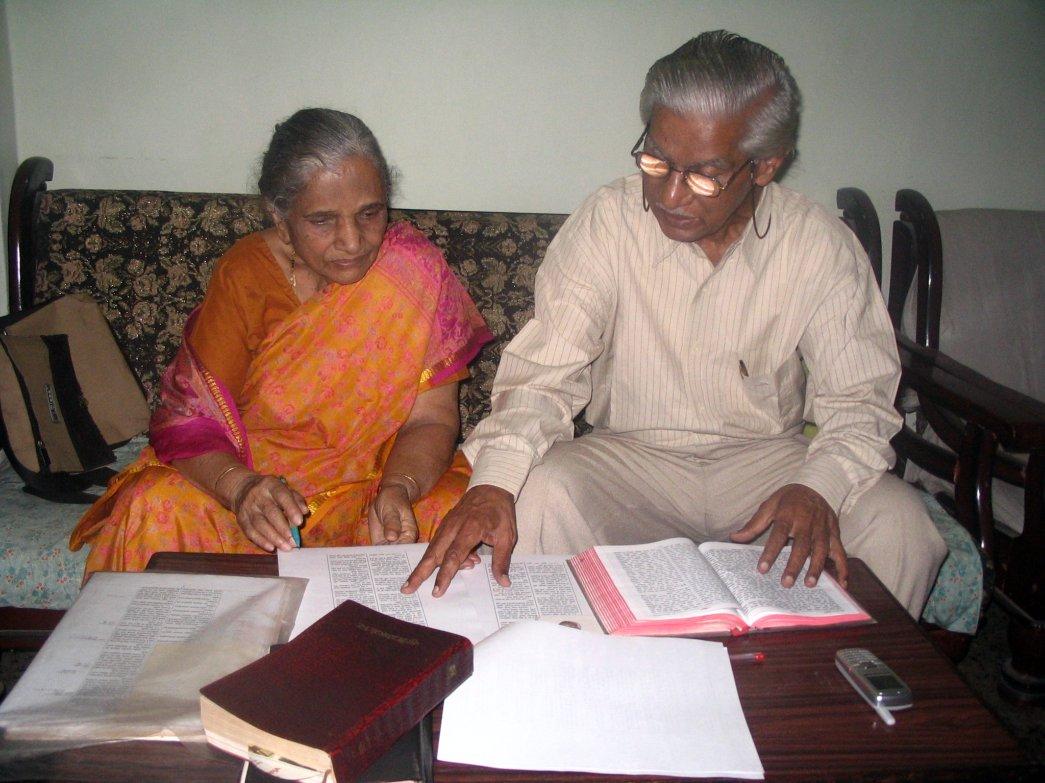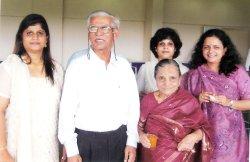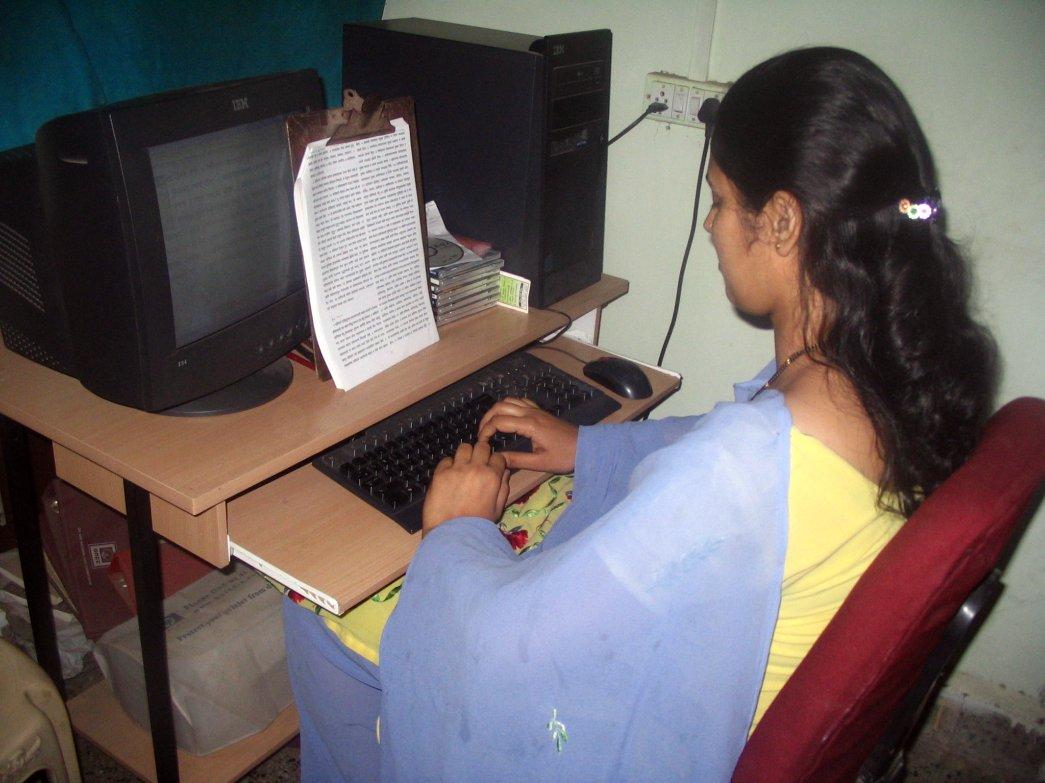 Sangeeta Parmar a beloved sister helped with the DTP work of the OLD TESTAMENT portion of the THOMPSON CHAIN-REFERENCE STUDY BIBLE in Marathi language. A convert from a Hindu religion, she loves the Lord with all her heart and so was looking for an instructor's job in the computer field which would allow her sufficient time to devote to serving the Lord as an Evangelist. And the good Lord opened the door for her to work with The Bharatiya Suwarta Mission .